King Athletics
Travis Chell, Director of Athletic Communications
BRISTOL – James Brown of the King University men's basketball team garnered another academic award on Wednesday. The senior was named to the National Association of Basketball Coaches (NABC) Honors Court.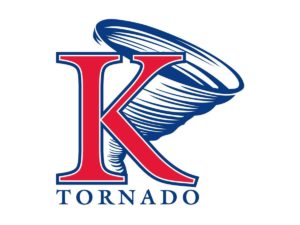 Brown, a native of Lansing, Mich., can add this award to the others he earned this spring. He previously garnered CoSIDA Academic All-District recognition and was selected Conference Carolinas Scholar-Athlete of the Year for men's basketball.
This marks the first time Brown has been selected to the NABC Honors Court. This marks the first time since 2017 King has had an individual selected for the NABC Honors Court. The Tornado had three selections in 2017. Brown is also the ninth player in program history to earn this distinction.
In order to be named to the Honors Court, a student-athlete must meet a high standard of academic criteria. The student-athlete must be a junior or senior and a varsity player, have a cumulative grade point average of 3.2 or higher at the conclusion of the 2019-20 academic year, students must have matriculated at least one year at their current institution, and be a member of a NCAA Division I, II, III, or NAIA Division I or II institution with a NABC member coach.