HBI Global Partners Creating India Leadership Development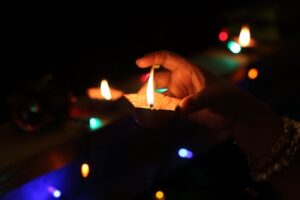 HBI Global Partners for over 65 years has been working to fulfill the Great Commission by developing partnerships with the North American church to reach the unreached of India and beyond.  Their focus is to give every man, woman, boy and girl an opportunity to hear, understand, and respond to the Gospel and be discipled into communities of believers.
Through the India Leadership Development Program, HBI Global Partners has been working to provide both formal and informal leadership training to men and women in India. The goal is to empower teachers, scholars, and local pastors to continue to grow in their knowledge of God and the ability to foster the church.
India holds one-third of the world's unreached people groups and there are over 1600 mother tongues and 700 different dialects in the country. HBI Global Partners is working hard to reach the people of India and give them an opportunity to hear the Gospel and become disciples of Christ.
Areas of Focus
In order to fulfill their organizational mission, HBI Global Partners has several different strategies that they focus on, including: 
Leadership Development

Children At Risk

Global Experiential Learning

Health and Wellness

The Beyond
Learn More About
If you'd like to learn more about HBI Global Partners and the work they are doing in India, give them a call today! If you're interested in volunteering or donating, visit their website for more information.
HBI Global Partners
P.O. Box 3037 Broken Arrow, OK 74013
(877)-424-4634